An Irish Adventure: How to Take Risks and Have Them Pay Off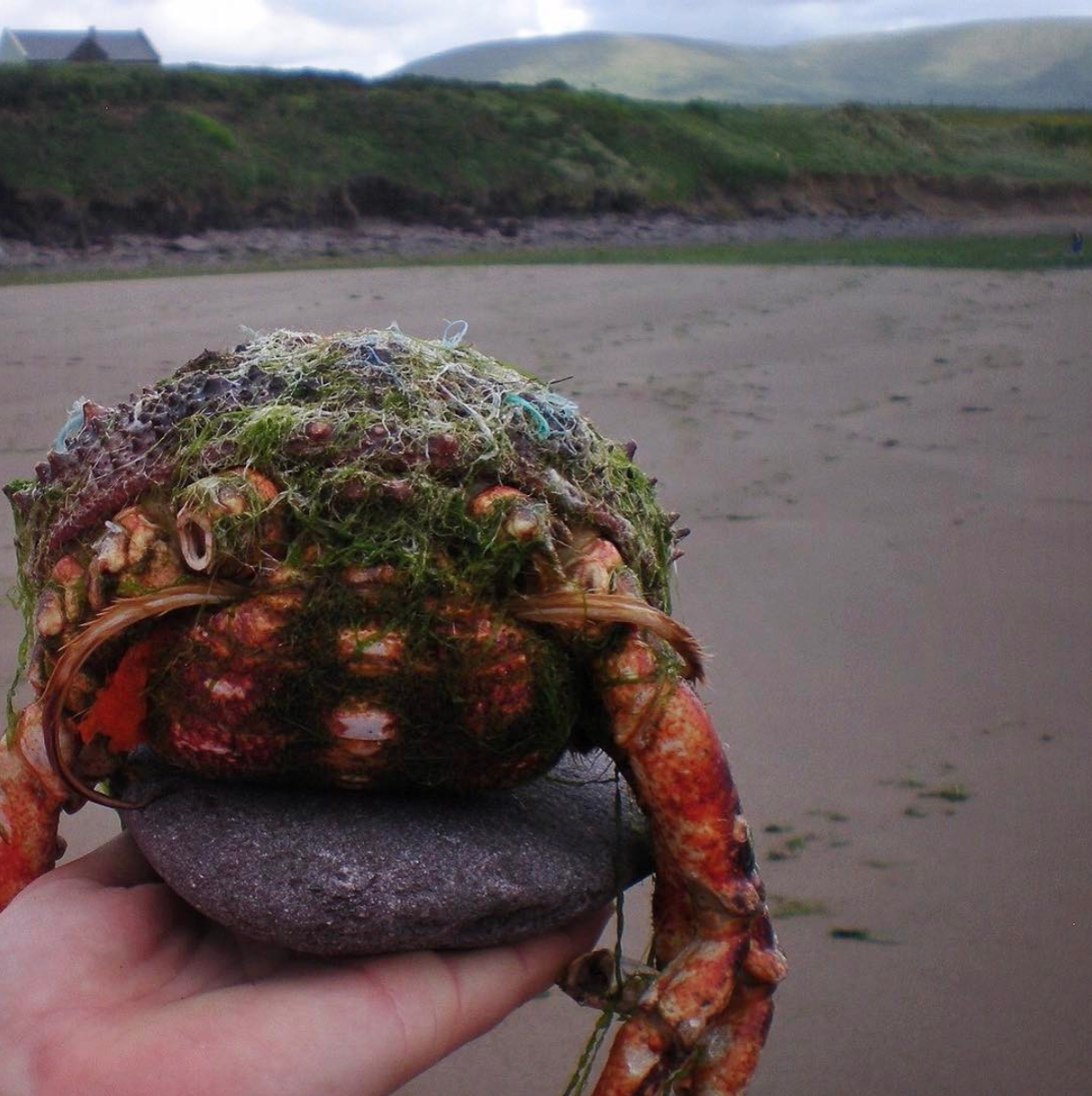 It was quiet in a loud way. Where it was too noisy to talk, so nobody tried. The wind was rushing by us as we flew through the water around the Dingle Peninsula on the southwest shore of Ireland. It was almost the end of the journey to this place where I now felt like I belonged, even though I stuck out like a sore thumb with my American accent and giant neon orange rain jacket. I wouldn't have it any other way.
We were rushing towards a cliff at the mouth of a bay. The same cliff where I spent almost every day sitting, painting, and watching the tour boats chase after the dolphin. Ending the day at Dick Mack's, surrounded by friends and rambunctious stag parties. Then hopping to Little Bridge for dancing and when we got tired of that, around the corner for chick nugs. We were so stereotypical. But we figured it all out. Which grocery store to go to, and Murphy's across town for ice cream after. Walking by galleries where working artists worked away. I am not sure it was perfect, but that's how I remember it. On that boat rushing toward that cliff to begin my journey home, that's when I realized it could be like this. People have this life. I've been walking by them, living with them and talking to them every day. Why can't I spend all day on the cliffs painting, coming home to a storefront in town, surrounded by friendly neighbors living a happier, calmer life? When presented with the evidence, I could no longer convince myself that I needed to find a different, more profitable way to go through life
That is when the real journey started, I think, even though I didn't know how I would make that my reality until three years later. I still needed my mind to be opened even further. It took taking a look at a different field to see how those opportunities could be applied to mine, to really see how I could make everything I wanted happen. Once it clicked that I could be creative, and find new opportunities in new ways in order to create the life I wanted, I had to go for it.
All of this is a risk, even going to Ireland was a risk, and trust me I cried the whole way to the airport from the anxiety of going on this new adventure. But that risk paid off, and here is how to make yours pay off too.
1. Plan.
There needs to be a plan. Even if you hate planning, you are more likely to succeed with one. You need a plane ticket, a place to stay, and money to find food at least.
2. Keep both eyes open for opportunities.
Make them for yourself and take them when they are presented to you. Open your mind, be creative. How many different ways can you get yourself there?
3. Have a safety net.
Even if it's just big enough. Whether it is enough money for a plane ticket home, or simply an exit strategy if things go south.
4. Jump.
Take the leap into the risky situation. You can only plan so much, eventually, you just have to do it.
5. Trust your gut.
Most of my greatest decisions, I realize, were gut decisions. I don't remember why I wanted to do art in high school when I didn't really show any substantial interest in it before. I don't remember why I really jumped at the chance of going to Ireland except for the fact that it sounded good. But, along with those same lines, trust your gut if it starts to get weird. Especially when you are in a different culture or new situation.
Walk places instead of drive, put your work on hold to make some memories. It is not about the end result and if you keep trying to get there, you never will. Or if you do, it won't be satisfying anyway.
7. Destress through perspective.
Switch your mindset to the benefits of this decision. Look around you and see where you are now. Because of this risk, are you living the life you truly want to live just a little bit more? Even if you aren't all the way there yet? Focus on that. Take a deep breath and smile. It is all good. You are living this amazing life.
8. Get advice from other people.
There so many people out there who are smarter than you, that's just how it is. The smartest thing you can do is befriend them.
9. Listen to yourself.
Alone time is also necessary. You can get many different conflicting pieces of advice, that both sound right, and maybe both are. You have to take responsibility for your own decisions and happiness. Think things through and make sure it is right for you.
10. You might fail.
You might have to go to plan B, or C, or ditch it. That doesn't mean it didn't pay off. What did you learn? Maybe you are supposed to go in another direction; maybe your plan was missing a piece. Well now you know, so get to it.
Deciding to spend some time in Ireland, living that life, was the best decision I ever made. It really set the groundwork for opening my mind to the possibilities of life. Where I can make it whatever I want it to go. Whether you are jumping into a business venture, a new step in your relationship, new culture, taking risks is the only way to truly live and find out where your path will take you. Happy traveling! :)
Want to hear about new posts first? Subscribe here, and as always, leave comments and questions so we can show you what you want to see. Have fun living your colorful life and remember to check out ours on Instagram, Facebook, Pintrest, and Twitter.
Kelsey Fons
Owner and Founder, kfons